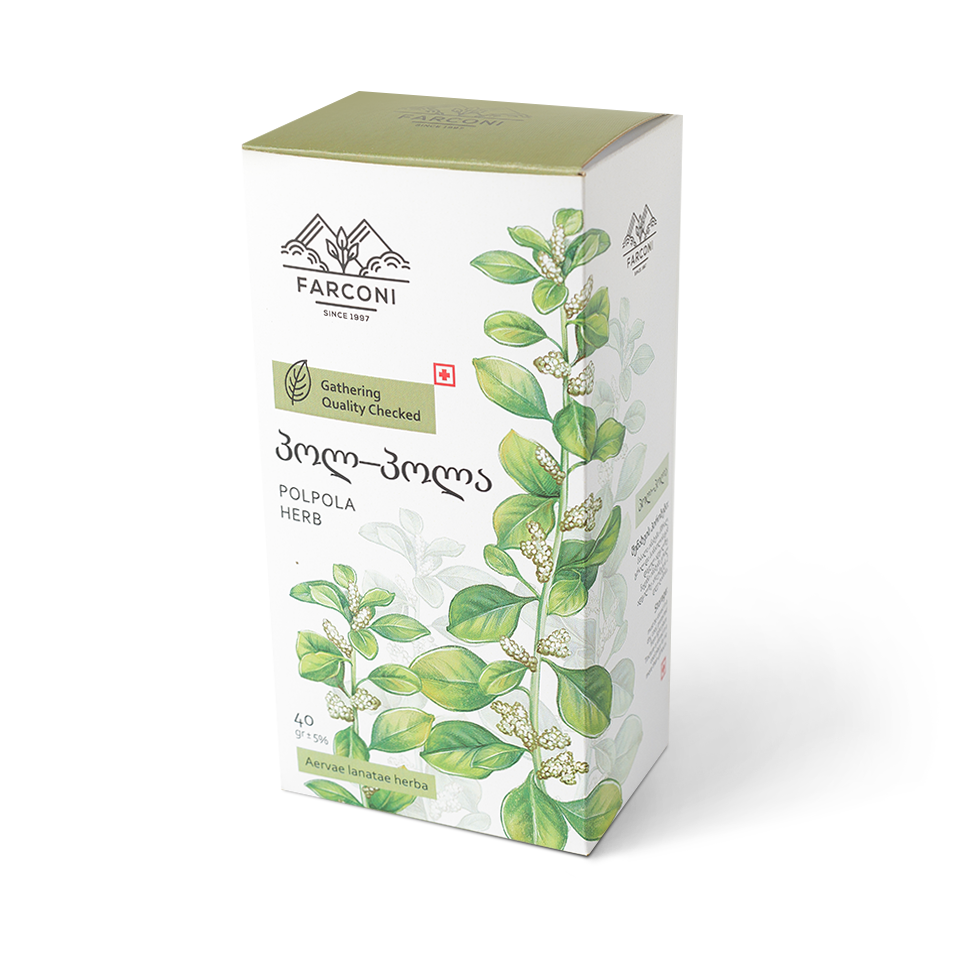 POLPOLA
HERB
Indications: used to treat liver, gall–bladder, kidney and urinary bladder diseases. Helps to stop urinary and kidney inflammations, litholysis. Also used during salt shift disorder (arthragra, spondylosis). Effectively treats inflammations during pyelonephritis.
Contraindications: increased sensitivity to organic medicines.
Instructions for use: put 10 grams of herb in a thermos, pour 200ml (1 cup) of boiled water. Leave the thermos for an hour.
Dosage: have ½ cup of indoor temperature tincture 2–3 times a day.
Prescription information: no prescription required.
Storage: must be stored in a dry, cool, protected from light place. Tincture is stored in a cool place for no more than 48 hours.
Expiration time: 2 years
Net weight: 40 g±5%