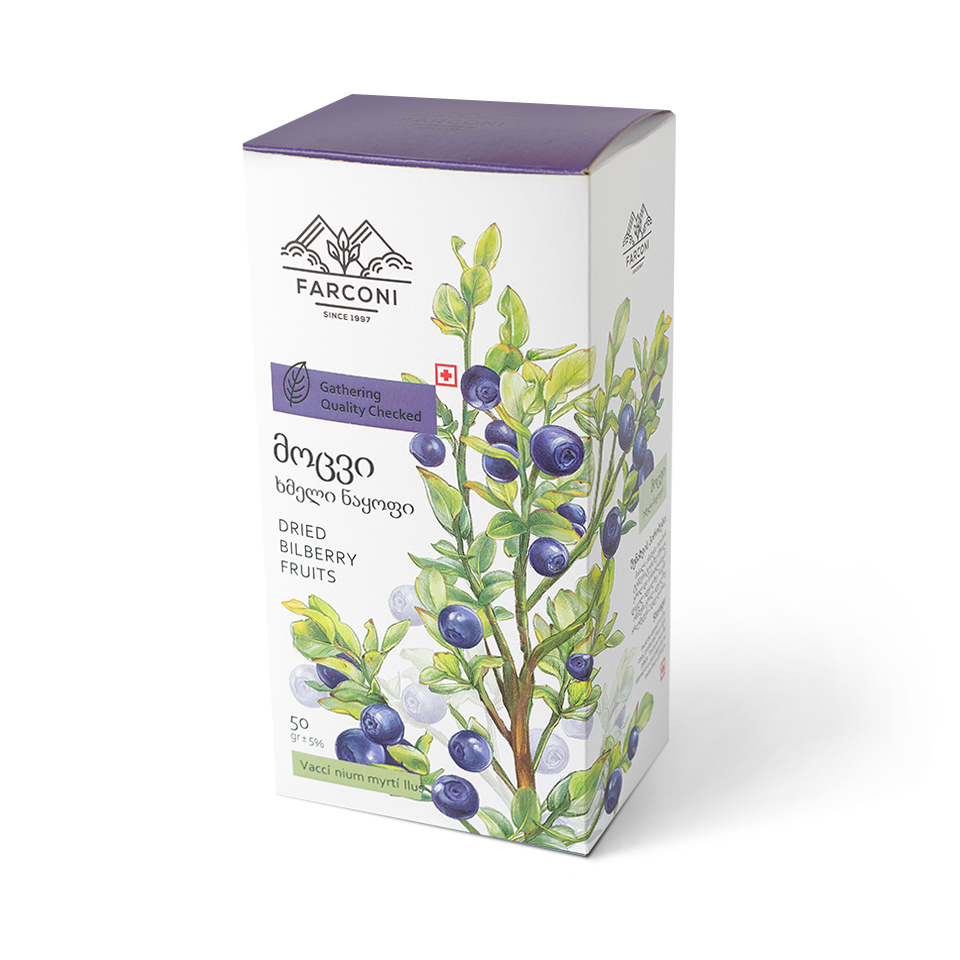 DRIED BILBERRY
FRUITS
Indications: dried bilberry fruits are used during diarrhea, dysentery, inflammation of the stomach lining and small bowel, heartburn, as an antiseptic agent and bedwetting.
It is used to treat eye diseases: conjunctivitis, decreased visual acuity, dark adaptation deterioration and retinal detachment. Very effective in diseases of the kidneys and bladder.
Often it is shown in diabetes, as normalizes the amount of sugar in the body.
Dried berries help with diarrhea and cystitis.
Contraindications: individual intolerance to medication.
Instructions for use: pour 3-4 tablespoons of raw material with 2 cups of boiled water. Infuse it for 4-5 hours.
Dosage: have a 1/4 – 1/3 of a cup 5-6 times a day before meals.
Prescription information: no prescription required.
Storage: must be stored in a dry, cool, protected from light place. Tincture must be stored in a cool place for no more than 48 hours.
Expiration time: 2 years
Net weight: 50 g±5%