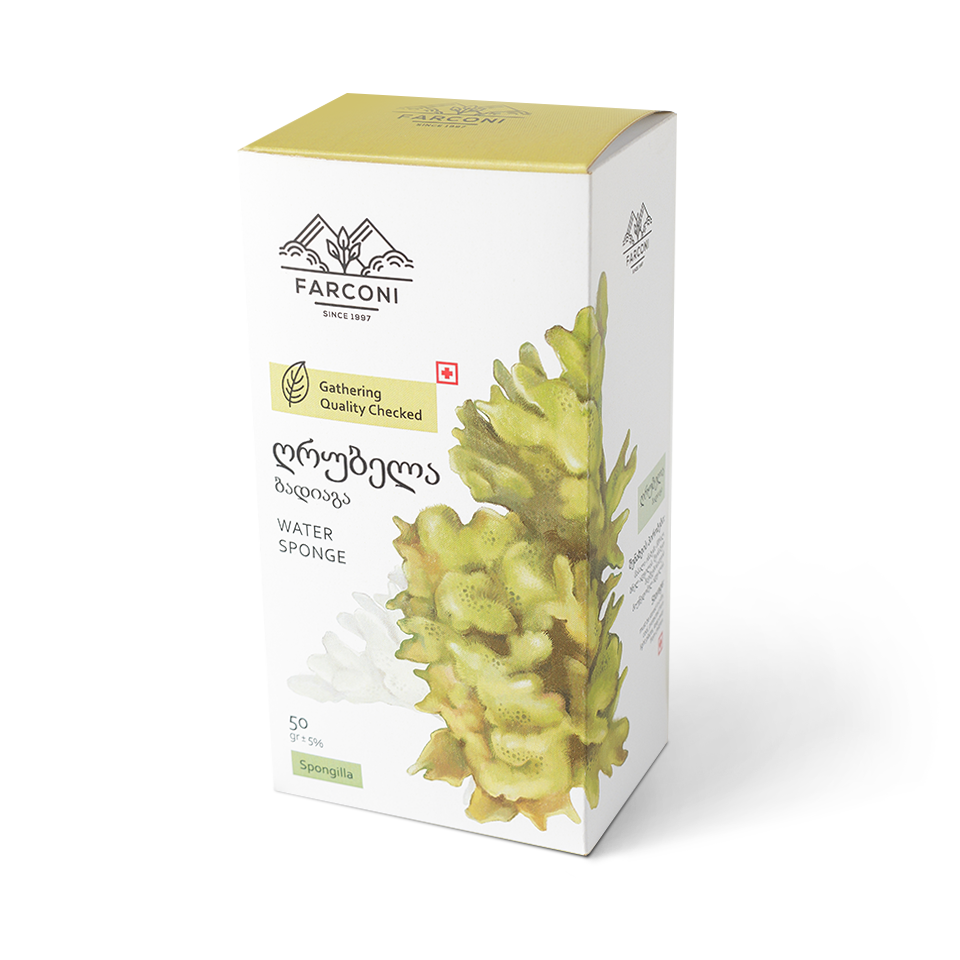 WATER
SPONGE
Indications: used during bruises and haemorrhages, rheumatic pain of muscles and joints, neuralgy and radiculitis.
Contraindications: increased sensitivity to the medicine.
Dosage: the medicine is for external use.
Bruises and haemorrhages: put a packet content in a dishware, add warm boiled water in order to make creamlike mass. Apply it with help of cotton pads on the damaged areas and rub in circular motions (gloved). Wash off with warm water after 10-15 minutes.
Radiculitis, reumatic and neuralgic pain: add organic oil to the powder, mix until creamlike mass is formed and apply it on the damages areas. If the medicine causes severe pain, wash off with warm water.
Side effects: allergic reactions, skin irritation and redness on damaged areas.
Prescription information: no prescription required.
Storage: must be stored in a dry, cool, protected from light places, keep away from children.
Expiration time: 3 years
Net weight: 50 g±5%