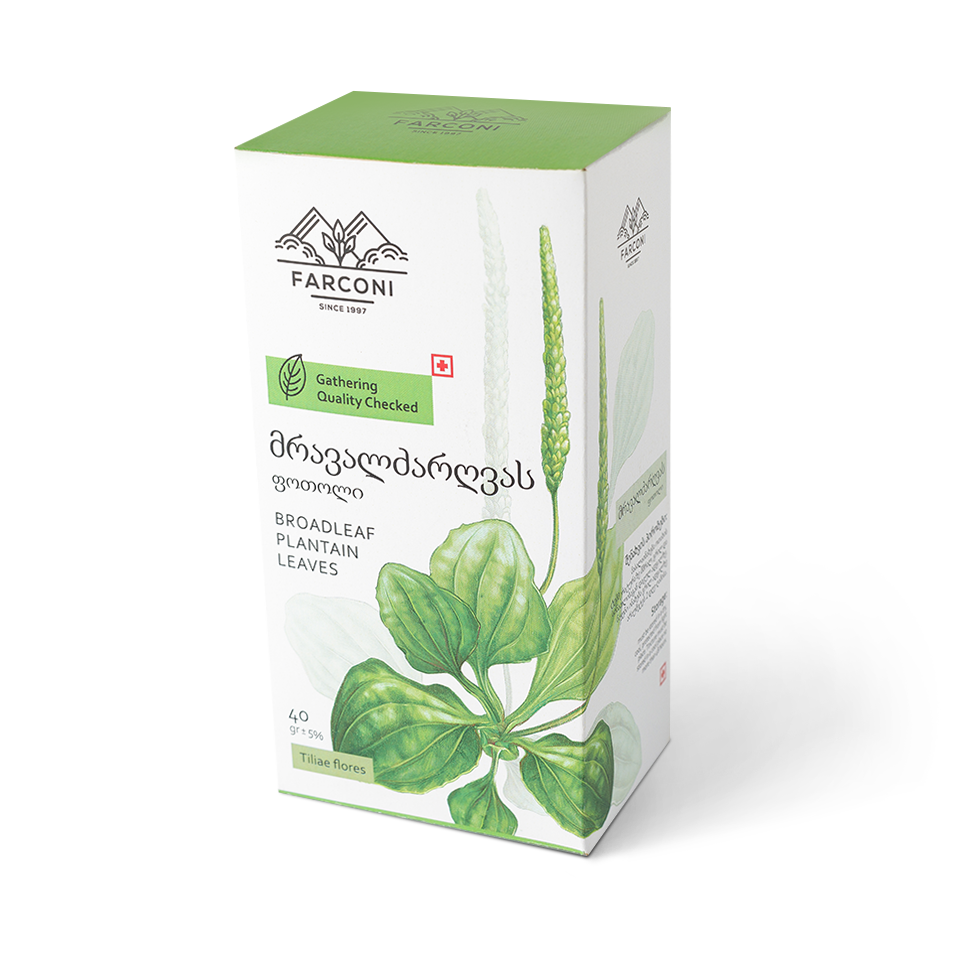 BROADLEAF PLANTAIN
LEAVES
Indications: used as a expectorant during upper respiratory system infections (bronchitis, whooping cough, lung fibrosis , tuberculosis), to increase the gastric acidity (during gastritis and chronic colitis).
External: for meant wound repairing.
Contraindications: individual hypersensitivity to the medicine, hyperacid gastritis, gastric ulcer with an increased acidity.
Instructions for use: put 10 grams (2 tablespoons) of leaves in a dishware, pour 200ml (1 cup)of boiled water. Heat it for 15 minutes on a boiling-water bath. Afterwards, turn off the heat and cool it for 45 minutes and filter the infusion. Drain the water from the leaves. Fill the tincture with boiled water up to 200  ml.
Dosage: For adults: have 1/3 cup of warm tincture 3 times a day 10-15 minutes before meals.
External use: Wet gauze pads with the tincture and put them on the wounds.
Prescription information: no prescription required.
Storage: must be stored in a dry, cool, protected from light place. Tincture must be stored in a cool place no more than 48 hours.
Expiration time: 2 years
Net weight: 40 g±5%