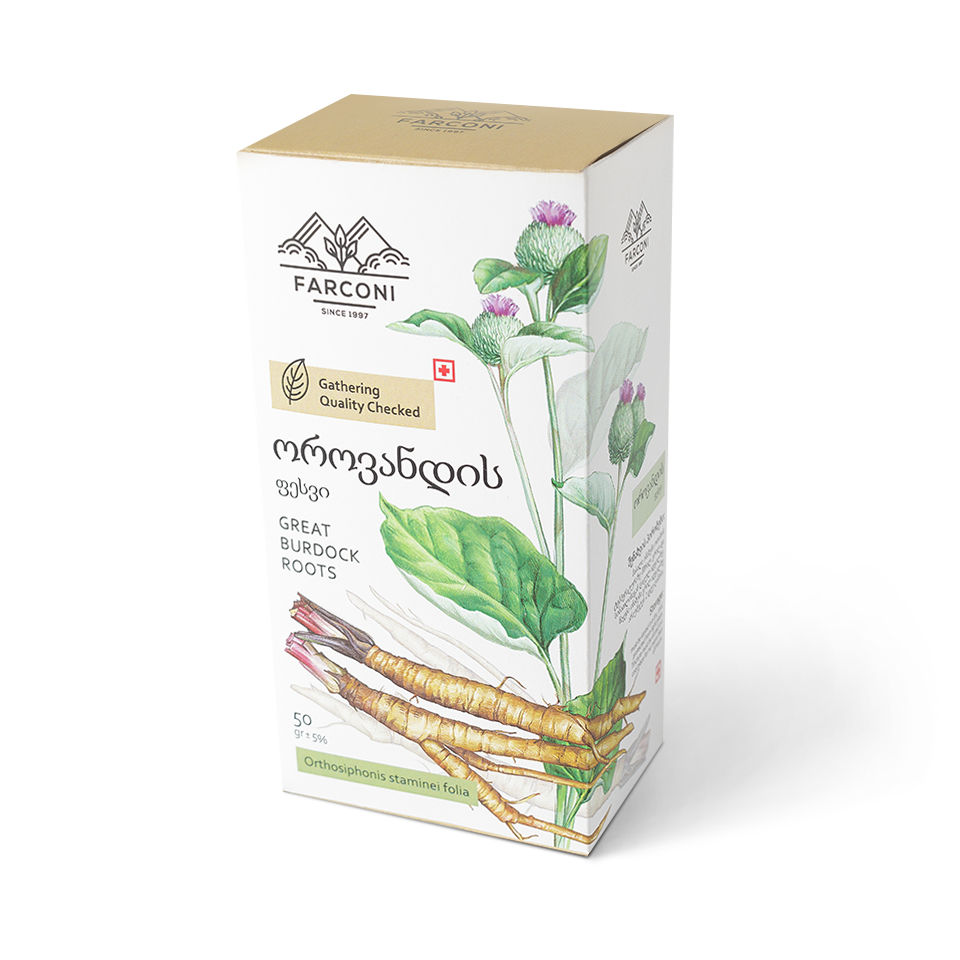 GREAT BURDOCK
ROOTS
Indications: used as choleretic during hepatic and bile passages diseases (hepatite, cholecystitis, cholangitis). Used as a diuretic during kidney stones deseases, edemas; as a painkiller and stabilizer of metabolism during arthragra and rheumatism. It lowers blood sugar level and normalizes a stomach and intestinal tract. Externally used as a wound-healing, antimicrobial agent for skin diseases – hardhealed wounds, ulcers and burns. Used to strengthen and improve growth, dandruff and against hair loss.
Contraindications: increased sensitivity to organic medicines.
Instructions for use: put 10 grams (1 tablespoon) of raw material in a dishware, pour 200ml (1 cup) of boiled water. Heat it for 30 minutes on a boiling-water bath. Afterwards, turn off the heat and cool it for 10 minutes, filter it. Drain the water from the raw materials. Fill the tincture with boiled water up to 200 ml.
Dosage: orally – have 1/2 cup of warm tincture 2-3 times per a day; external – for bath and soaking therapy.
Prescription information: no prescription required.
Storage: must be stored in a dry, cool, protected from light place. Tincture must be stored in a cool place for no more than 48 hours.
Expiration time: 2 years
Net weight: 50 g±5%